Tecolutla is one of the wonderful tourist destinations in Mexico and is located in the state of Veracruz, but it is not just any other place in the region, it is a paradisiacal destination located on the shores of the Gulf of Mexico and you have to know it.
What to do in Tecolutla Veracruz
Tecolutla Veracruz is a destination that will make you love nature and beaches even more, since it is located on the coast of the Gulf of Mexico. A location that makes every sunset a work of art and of course, although its nature and beaches make it attractive, it has several things to do, to know and to visit and that is why the Traveling By team will give you a list of things to do in Tecolutla Veracruz.
Emerald Coast
With sand toasted by the constant contact with the sun and water of a spectacularly striking color, Costa Esmeralda is one of those places you must visit at least once in your life.
Whether swimming or snorkeling, this beautiful beach is perfect if you are looking for a once in a lifetime experience. Besides enjoying the beautiful scenery, you can delight yourself with the first class restaurants that offer high quality dishes.
Vida Milenaria Camp
If you are an animal lover and are looking for something to do in Tecolutla, Camp Vida Milenaria offers you a spectacular opportunity to help the species that live in this town.
On the shores of the beaches of this beautiful city, thousands of turtles take these spaces as refuge. Once their hatchlings are born, it is necessary for them to return to the sea and this is where the camp participates.
You will be able to be part of this beautiful experience with your family and at the end, you will observe a spectacular sunset. This activity will be a special experience for all members of the family; besides becoming an invaluable souvenir.
The entrance fee is 80 MXN.
Archaeological Zone "El Tajin"
Mexico has a vast culture; because of this, knowing its archaeological zones is extremely important to know a little more about its history.
Visiting the well known archaeological zone "El Tajin" is one of the most emblematic tours that can be done in Tecolutla; this pre-Hispanic wonder is one of the most famous cities of the ancient era.
With impressive structures and an unparalleled panoramic view, you can learn the interesting stories behind these magnificent constructions. The entrance fee is 1,700 MXN per person.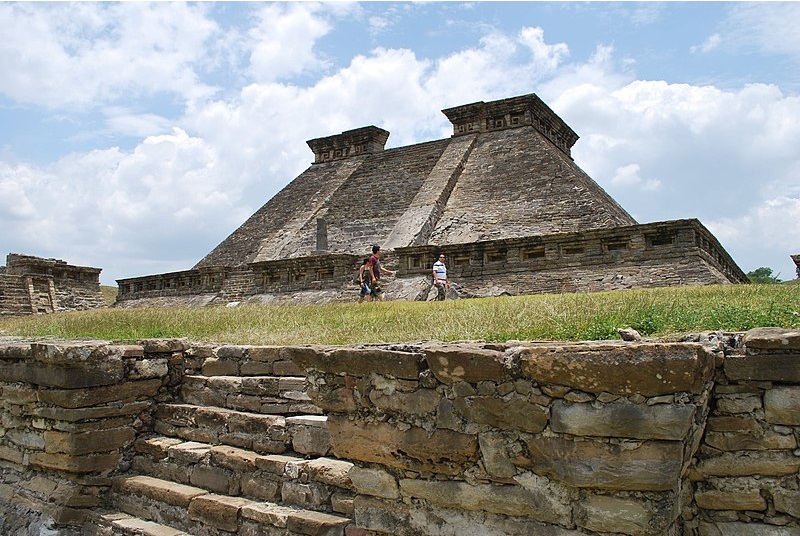 Tecolutla Aquarium
Located near the beach, this aquarium gives children and adults the opportunity to have a new experience, full of learning and fun.
In this beautiful aquarium, you will learn about different marine species native to the region. The entrance fee to this aquarium is 640 MXN for adults and 425 MXN for children.
In spite of being a relatively small space, it is an ideal option to spend a pleasant afternoon with the family.
Tecolutla Beach
This beach is the perfect place to relax after a long day of busy walks; resting on the beach sounds like a tempting idea. Here you will enjoy an incredible view and a wonderful sea breeze, ideal to cool off from the hot city atmosphere.
Visiting this incredible beach is one of those experiences that you simply cannot miss when visiting Tecolutla. You will also be able to taste a variety of dishes offered by the restaurants located in the surrounding area.
Mangroves
We can say that one of the main things to do in Tecolutla, Veracruz, is to visit places where salt water is the protagonist; however, there is a place so enigmatic that you should definitely visit if you go to this city.
With an extension of more than 54 Km, the Mangroves are an extremely beautiful natural space. Visiting them is an opportunity for family entertainment, fun and unique.
In them you will find a multitude of animals of different species. This is a fresh space, whose waters have adapted to the environment, creating a completely different environment from the rest of the city.
Enjoying this activity has an approximate cost of 120 MXN.
Boca de Lima Bar
Being one of the most beautiful beaches in the city, Barra Boca de Lima is one of the most famous attractions to spend a quiet afternoon with your family.
A curious fact is that Barra Boca de Lima is in itself a community composed of only 6 inhabitants; besides being two meters above sea level.
It is advisable to go at night, because the nightlife of the place is quite active. You can see a diversity of activities, enjoy a variety of food and spend a fun night in one of the most beautiful beaches in the region.
Community Marine Museum
This small museum has a variety of marine species of the region. Although it is a simple space, both the species on display and the explanations of the guides will give you a good experience.
One of its most famous exhibits is its 2.45 meter eel. This is one of those simple experiences that guarantee a pleasant memory, especially for the little ones in the family.
The entrance fee is approximately 200 MXN.
Miguel Hidalgo Park
This park is a safe place for many tourists. Ideal to be visited at any time of the year; this emblematic park offers its visitors a pleasant cultural experience.
It is advisable to visit it, mainly during festive seasons, since a variety of traditional cultural activities of the region take place here.
In this beautiful park, you can enjoy a variety of traditional dishes and sweets of the community. Taking all this into account, visiting Miguel Hidalgo Park, should be one of these beautiful places to visit in Tecolutla.
The cost to spend a nice afternoon inside this park is from 2200 MX to 4500 MXN.
Tenixtepec Bar
Tecolutla is a tourist powerhouse, especially for its beaches; however, there is no better place to practice water sports than Barra de Tenixtepec.
This wonderful extension of sand and sea is the place chosen by thousands of tourists that every year go to its coasts to practice a diversity of water sports, besides being able to appreciate its pleasant vacation atmosphere.
If you are looking for a place to spend a pleasant time with your family or to practice some fun water sports, Barra de Tenixtepec should definitely be among your predestined places to visit when you go to Tecolutla.
Conclusion
As we noticed: the beauty of this place is not only in its beaches, but also in its culture, its history and its nearby places. So do not hesitate to visit it and of course, to not stay with the desire to know more, we invite you to read about what to do in Veracruz and the typical dishes of Veracruz.